Prijavite se za besplatan meetup o dizajniranju web stranica i ubrzajte vaš poslovni napredak
Imate visokokvalitetan proizvod ili uslugu ali niste sigurni kako da doprete do zainteresovanih ljudi, kojih sasvim sigurno ima i više nego dovoljno?
Potrebno je samo da posjetite meetup "Važnost i izrada web stranice", na kom ćete saznati šta je neophodno da bi se doprlo do ljudi i na koji način se kreira jedan od najboljih savremenih mostova između vas i vaših partnera, klijenata i saradnika – web stranica. Ovo dragocjeno znanje dobijate u LINKhubu 23. aprila, i to potpuno besplatno!
U savremenom dobu digitalna komunikacija predstavlja dominantan vid komunikacije, stoga da biste uspješno prezentovali svoj rad, neophodno je da poznajete kako web stranice i aplikacije funkcionišu i kako se kreiraju.
Nakon predavanja imaćete priliku da postavljate pitanja i razmjenjujete ideje sa predavačem i prisutnim učesnicima. Ako želite da budete dio ovog inspirativnog i korisnog skupa, posjetite nas 23. aprila u LINKhubu u 10 časova. Meetup se održava isključivo uživo i prisustvo je besplatno.
IPAK!
S obzirom na to da je zbog kapaciteta prostora broj učesnika strogo ograničen, prijava je obavezna. Učesnici se biraju softverski i biće obaviješteni telefonom.
Gdje?
LINKhub
Zmaja od Bosne 16,
Kubus D
Šta?
Meetup:
"Važnost i izrada web stranice"
Kako?
Prijavi se
i rezerviši mjesto!
Ko?
Amar Bešlija,
PHP stručnjak
web dizajner i developer
Šta ćete saznati?
Na ovom meetupu govorićemo o tome koje vam sve beneficije može donijeti kvalitetna web stranica, bilo da se bavite individualnim poslom, bilo da radite u okviru organizacije, kao i o praktičnim aspektima kreiranja web stranice, uz detaljnu obradu njenih pojedinačnih elemenata.
Na meetupu ćete, između ostalog, saznati:
zbog čega, za koga i na koji način kreiramo web stranice;
zašto je važna web stranica, te čemu ona može doprinijeti kada je riječ o pojedincu, ali i samoj organizaciji;
o različitim tipovima web stranica;
šta su to web aplikacije zasnovane na web stranicama.
Naš krajnji cilj je da sa meetupa izađemo sa znanjem i različitim iskustvima o webu, radi kreiranja kvalitetnijih web stranica sa odgovarajućom svrhom.
Ove i mnoge druge segmente web dizajna razjasniće vam predavač Amar Bešlija, a zašto baš on, saznajte u nastavku teksta.
Vaš predavač:
PHP stručnjak,
web dizajner i developer,
WordPress evangelista
Amar Bešlija je jedan od malobrojnih ZEND certifikovanih PHP eksperata u regionu. Nakon studija komparativne književnosti završio je PHP Development smjer na ITAcademy.
Aktivno se bavi project managmentom, arhitekturom softvera, programiranjem, web i grafičkim dizajnom a programiranje smatra aktivnošću koja je umjetnost koliko i egzaktna nauka. Amar je održao više uspješnih obuka na ITAcademy u Sarajevu, gdje radi kao predavač već četiri generacije na PHP Development i Web Design smjerovima.
Trenutno ima svoju kompaniju LAB387 kroz koju radi sa klijentima širom svijeta.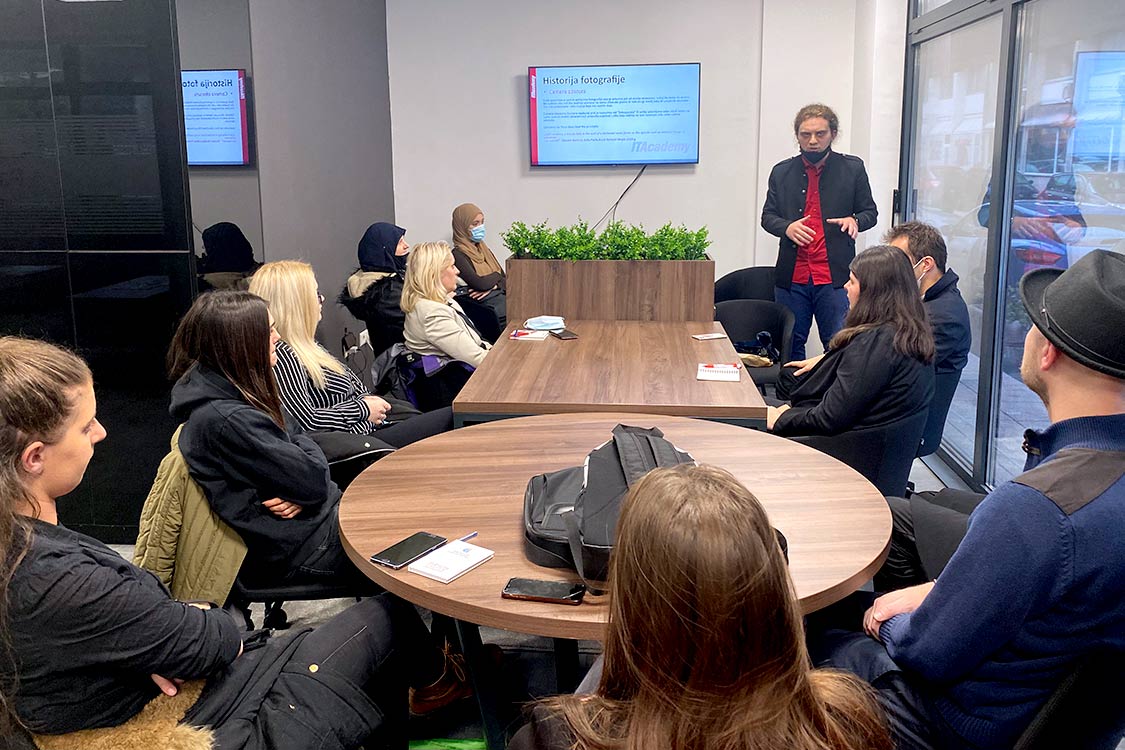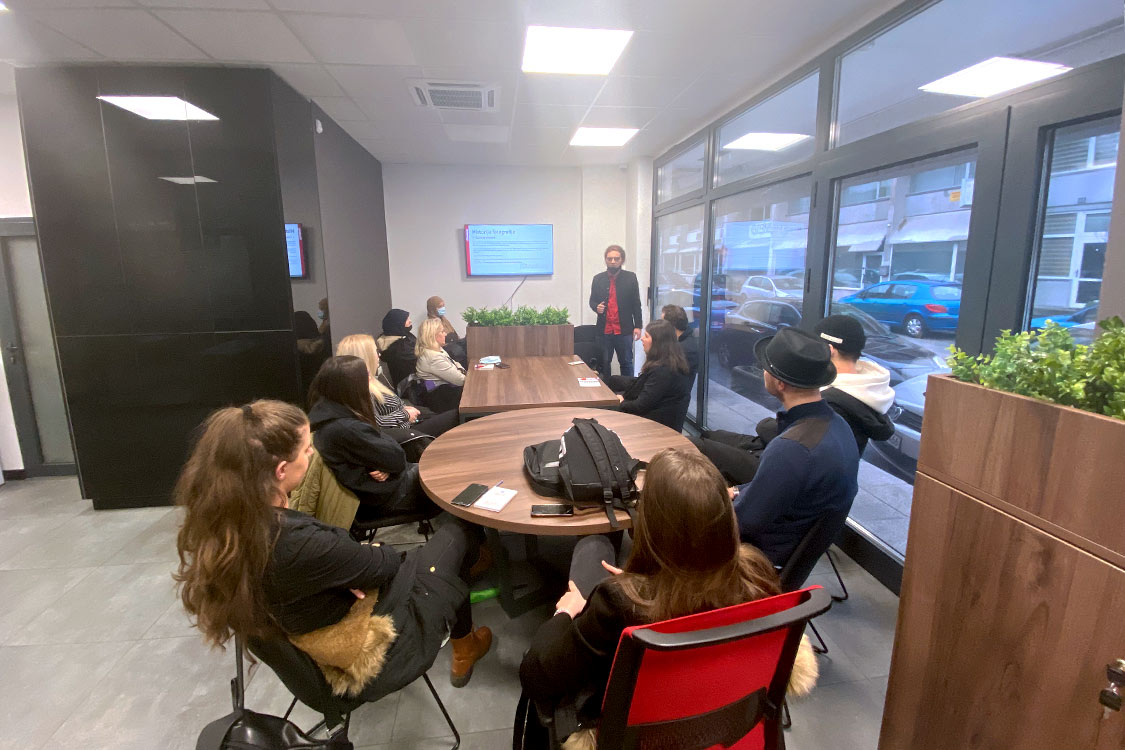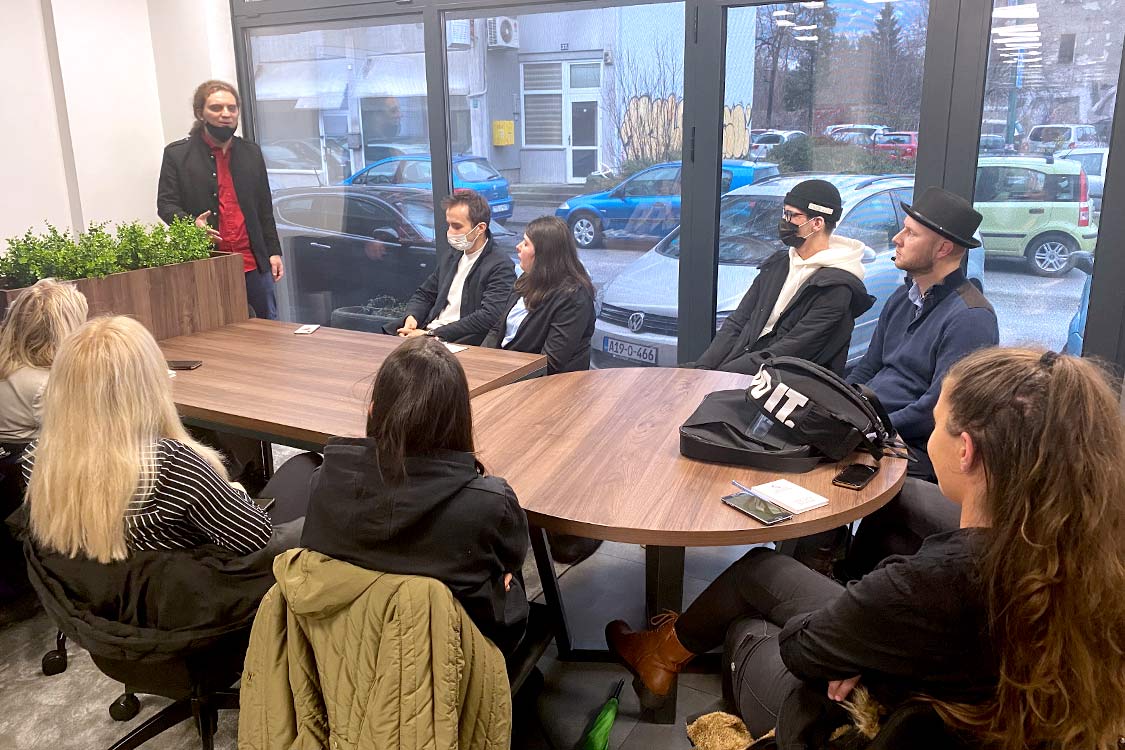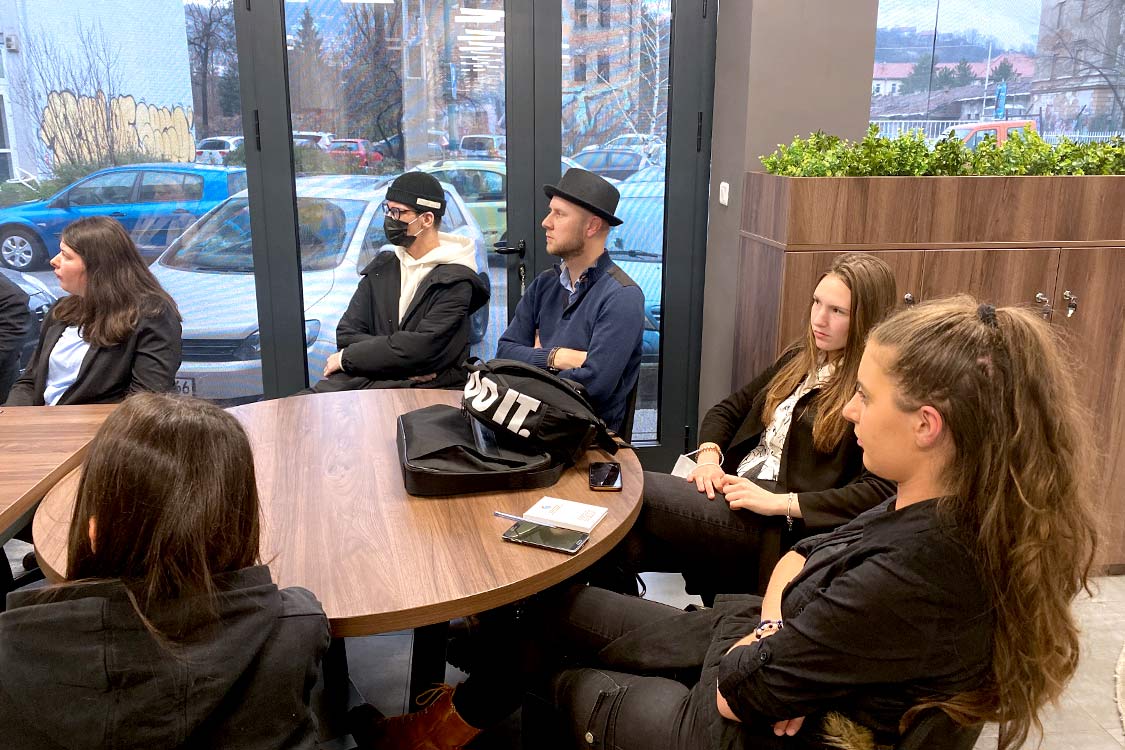 Let's Meet(up) at LINKhub!
Vidimo se za:
Možda baš vi, zahvaljujući novim znanjima i poznanstvima tokom meetupa "Važnost i izrada web stranice", dobijete ideju za kreiranje web stranica koje će ubrzati vaš put ka poslovnom uspjehu.
Javite nam da ste zainteresovani za dolazak tako što ćete popuniti prijavni formular.
Krajnji rok za prijavu je 21. 4. 2022, do ponoći.
*Prijavljivanjem dajete saglasnost za primanje obavijesti od LINKhuba.